NCST – National College of Science & Technology: One of the Best Schools in Cavite Philippines
posted by: Dennis Aguilar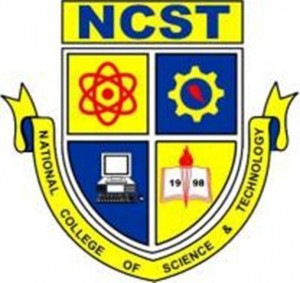 Are you craving for a high quality education but on a tight budget? Worry no more because you got the solution on your hand. The City of Dasmariñas has the answer to your problem-the National College of Science and Technology (NCST). The school campus is located along the stretch of Emilio Aguinaldo Highway, Dasmariñas City, Cavite which makes it very accessible to everyone. The school is a two-building, four-storey structure, with 57 classrooms and 15 laboratories. Each course is provided with a laboratory. The campus is also equipped with a network of 200 computer systems.
NCST is hailed as the "Institute for Nation Building" because of the excellent quality of education that it offers. It is a school committed to excellence. It aims to provide the best education and services for its students and clients. One concrete proof of its excellence is the kind of graduates it produces, particularly its Bachelor in Information Technology graduates. They have been equipped with the knowledge and skills as their shield and armor in the battlefield of information technology. Its graduates now own their own websites which are on the top of Google search engines. Furthermore, the institution has also produced the youngest City Mayor of the country, Hon. Melan De Sagun of Trece Martirez, Cavite.
NCST has been one of the top performing schools in Cavite as reflected in the number of board passers in the fields of accountancy, criminology, and engineering. Its students are also very active in joining competitions, here and abroad. To mention some, take a look at the following list:
2012 Regional Skills Competition (IT Category)
– Sisters of Mary, Silang, Cavite
– Reymar Garcia – Champion
3rd National PASOA Convention
– 2006 – Queen Margarette Hotel, Lucena City
– Lorna Catherine Neill – First Place – Stenography Contest
14th Philippine Statistics Quiz
2005
– April Padit – First Place (Provincial Champion)
– Kashina Gloriani – Second Place
– NCST – First Place (Overall Rank)
Dasmariñas Day Celebration 2008 (Float Parade Competition)
– Champion
– Some of its academic programs include the following:
CHED PROGRAMS
BS in Computer Science
BS in Information Technology
BS in Computer Engineering
BS in Hotel and Restaurant Management
BS in Electronics and Communications Engineering
BS in Architecture
AB Communication
AB Psychology
TESDA PROGRAMS
Certificate in Manufacturing Technology
Diploma in Production Technology
Certificate in Telecommunication & Broadband Technology
For a more comprehensive list of programs offered, you can visit its website or call 416-6278. If you are in need of financial assistance, there are scholarship grants offered for qualified students because it highly believes that education is an investment.
The school's mission and vision are realized with the help of its academic, industry, LGU, NGO, and scholarship partners. What are you waiting for? Grab the opportunity to study at NCST-one of the best schools in Cavite and secure your future.
You might also like