How to get SSS number – Social Security System Number – Philippines
posted by: Rio Dianne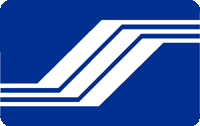 Once you're going to start working, among the requirements is to have your Social Security System Number.  This is compulsory for both employees and employers.  And having this doesn't only grant employers benefits like Maternity/ Paternity loan, personal loan, insurance, etc., but this can also serve as your valid identification.  Once you're employed, your SSS contribution will be deducted from your monthly salary.
Do you want to learn how to apply or how to get SSS number in the Phils?  It is very easy, just follow the steps below.
How to Get Social Security System Number
Visit the nearest SSS office near your place. Proceed to the attending assistance team and get an application form (E-1 form) and fill in the required details. You can also download the forms online via the SSS site and print the E1 form.
After you've filled in the E-1 form, present the requirements such as photocopy of your NSO Certified Birth Certificate and valid IDs so they can verify them.
Once the officer has verified your requirements, you will now be given your SSS number.
When you want to apply for the SSS ID, you will be asked to fill in the E-6 form and you will be advised to get your picture taken. You will then be given claim stub to get your ID or you can wait for it to be delivered at your home. Once you've gotten hold of your SSS ID, check if the details are correct to avoid fake or fraud identity.  In cases of lost or damaged card, the company will require fee for it to be replaced.  So better take good care of your ID.  Finally, you can gain access to check your contribution via the SSS online inquiry.
Now, your query on how do you get SSS number has been answered.  Hope this has been a great help.
You might also like
How to Get Pag-ibig Number
Along with your SSS and PhilHealth numbers, once you started working, you will then be asked for your...