How to Get a Free Credit Card Number
posted by: Gretchen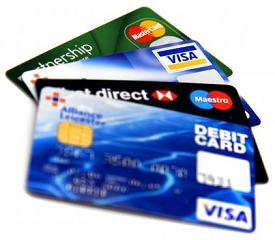 Running out of cash but want to keep on purchasing stuff? Then a credit card will answer your problem! You can shop anytime, anywhere.
A credit card is a system of payment issued to users. It comes in a small plastic card and allows the holder to buy goods and services without taking out cash from your pocket. It works with the promise that the holder is going to pay for these goods and services. It contains information such as signature or picture, and authorizes the person named on it to charge purchases or services to his account.  Card's security code is located at the back of the card which helps to validate possession of it and that the card is legitimate.
The card holder has to pay off all his spending in a billing period so they won't be charged any interest. To service card account the holder has to make at least the minimum payment. Failure to do so may harm his credit history.
How to apply for a credit card
Check and compare credit cards online so that you will find the best credit card for you.
Find a reliable bank.  Check for the requirements or conditions such as social security number, date of birth, address proof, billing proof, ITR and many others.
If you are qualified, submit the requirements.
Fill out the application form and double check personal details. Read the privacy statement, terms, and conditions.
Apply for multiple bank cards if you choose but the issuers have to check your financial background first.
Types of security codes
CVC1 or CW1-used for transactions in person
CW2 or CV2-used to secure transactions occurring online.
iCW or Dynamic CW- codes generated electronically
How to find if it is valid? Luhn algorithm serves to determine whether your given card's number is appropriate. Credit card numbers that conform to the Luhn formula are valid.
If you wonder how to get a free CC number, well there's no way that you could get.  There are free credit card numbers but they don't mean that you can use it to purchase.  They are used by E-Commerce owners for testing their system.
Owning a CC may sound exciting but if you are a "shoppaholic" or an impulsive buyer, you'd better drop the idea especially if you are not that financially stable.
You might also like