How to Get Business Permit in the Philippines
posted by: Rio Dianne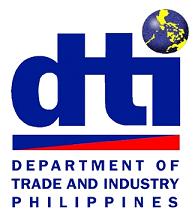 Have you decided to venture on a business? Whether it's a small business or a huge one, you need to apply for a business permit to prevent any legal problems that may arise in the future. The permit is also referred to as the mayor's permit. You may be aware it is one of the most vital registrations for you to operate your business legally.  How to get business permit in the Philippines, you wonder? Do not spoil any good business idea you have in your mind, follow the steps by reading the rest of the article below.
How to Apply for a Business Permit
Starting off with your application, gather the necessary requirements which you'll need in securing your license to operate. Although, each city has different requirements regarding application, below are some of the general requirements:
Homeowner's Association Clearance (for home business permit)
Barangay clearance
Cedula
Zoning clearance
Fire clearance
Environmental Permit to Operate
Duly accomplished application form
Department of Trade and Industry (DTI) Certificate
Take note that additional certificates may be needed depending on the type of business you are going to operate.
Mayor's Permit Processing
Once you have secured your barangay clearance, go to the Business Permit and Licensing Office (BPLO) of the city hall where you will be given a form. Fill out the form and have it notarized.
Proceed to the Engineering Department and obtain the Building fee assessment. You may have to present your building and occupancy permit for this. After doing so, go to the Electrical Department and present your mechanical and electrical permit.
Head to the BPLO again for assessment of the requirements and fees. You will then be issued the Order of Payment.
Proceed to the Treasury Department to pay the appropriate fee. How much the cost is dependent on the type of business you want to operate as well as the city where you'll have your business.
After payment, you'll be asked to obtain Health and Sanitary Permit (particularly if you want to set up a food store). In other cities in Manila, the Health and Sanitary Office require the workers to undergo drug tests and X-Ray. Some also have to report for a seminar.
Environmental Permit may be gotten through the City Environment and Natural Resources Office (CENRO).
For the last certification, you need to go to the Bureau of Fire Protection (BFP) to get you Fire Safety Inspection Certificate.
After you've gathered all the necessary certificates, wait for the local government to conduct any inspection and investigation. Oftentimes, they may require photos of the building as well.
Wait for your business license to be issued.
Unfortunately, there isn't any online method on how to apply for the said permit. The process calls for personal appearance and visits to the different branches of the local government to be able to fully obtain the permit you need to operate your desired business.
You might also like