How To Get A Korean Visa
posted by: ofri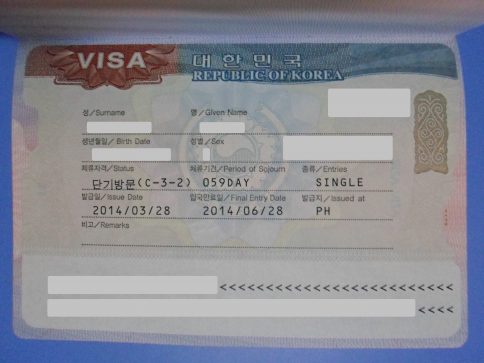 South Korea is in Eastern Asia . It is one of the  Asian countries who required Visa to Filipinos who plan to travel to their country.  Other countries like China,Japan and Macau issues visa to some countries as well.
Before you can go to the land known for Kimchi and Kpop .You have to prepare and get your own visa application. This is done by visiting the Korean embassy located in 122 Upper McKinley Road McKinley Town Center, Fort Bonifacio Taguig City.
This are the Visa Requirements for Employees
1.  Application form ( can download online)
2. 1 pc. passport size colored picture
3. Original passport
4. Copy of Passport First page ( Bio data page )
5. Original and Copy of valid visa and arrival stamps to OECD member countries for the past 5 years.
6. Original Certificate of Employment ( must include applicant's position, date hired,compensation,address and office landline number.
7. Original Bank Certificate ( must include account type,current balance, account opening date,6 months average balance.
8. Bank Statement ( original or certified true copy of bank statement/ passbook for the last 3 months.
9. TR ( Income Tax Return ) or Form 2316 Copy
10. Copy of PRC Card or IBP Card ( if applicable only)
The Korean Embassy is open weekdays. Office hours starts from 8:30am – 5:30pm. Schedule for Visa Filling starts 9-11am and the releasing begin at 2-4pm
You might also like
Korea Mania
Ever wondering of visiting South Korea? With the increasing  influx of Koreans going in and out of...