Tooth Pain Relief Home Remedy
posted by: Feby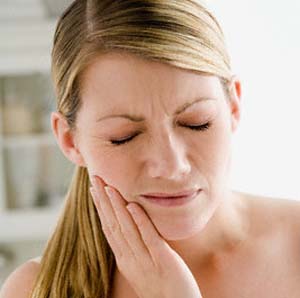 Oral hygiene negligence will cause us so much trouble in the end and toothache is one of the many effects of it. Toothache is characterized by a nerve- wrecking pain around tooth or teeth. Gum pain is also experienced by patients especially if there is an abscess. Cavities or tooth decay, dental operations like root canal procedure and growing wisdom tooth are the main causes why people experience tooth pain. Sometimes, toothache starts at night that going to the dental clinic seems impossible, so a little knowledge about tooth pain relief home remedy is really essential to get through the pain especially if there is no over-the-counter medicine available at home to kill the pain.
Home Remedies for Tooth Pain
Home remedies work just like any other medication or treatment for symptoms of toothache. Below are some helpful remedies to relieve you from the unbearable pain:
Clove oil. Dip a cotton bud to the clove oil until the cotton is totally soaked with it. Then place the cotton on the affected teeth. Clove oil has anti-septic properties that can fight infections and provides relief from the pain.
Saline solution. Mix or stir salt into warm water. Use as a gargle. It can ease throbbing pain.
Garlic. Crush cloves of garlic then place it on the affected teeth. It is an effective tooth pain relief. However, don't let it stay for too long because it might burn the sensitive part of gums around the teeth.
Guava leaves. Wash the guava leaves then bring to boil. Let it cool for a bit until it is warm. Then use as a gargle.
Onion. Slice onion then chew it. It ha antibacterial properties that kills the bacteria inside your mouth and thus stop the toothache.
Peppermint. Get fresh peppermint then bring to boil. Let the solution cool until lukewarm. Add a pinch of salt then drink it. It serves as painkiller when ingested.
Home remedies are not intended to eliminate totally the cause why you suffer from toothache. They can only give you temporary relief. So, seeing your dentist is highly recommended and following a strict oral hygiene is a must.
You might also like
How to Ease Toothache Pain
As any part of human lives, once in our lifetime we experienced toothache pain.  This is very common...