How to Make Hair Removal Lotion
posted by: Rio Dianne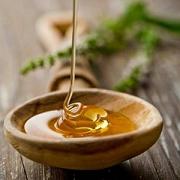 There are plenty of hair removal creams readily available at your local health stores such as the ever famous Veet. The problem is that they can be pretty expensive, and if you're the kind of person whose skin is irritated easily, application to the skin can become quite a problem due to the chemicals in it.
If this is the case, you may be wondering how to make hair removal by yourself just so you know that the products you are going to use are all safe and natural. With this, learn more how you can create hair remover on your own.
Make Removal Wax at Home
To start off making your own hair removal cream, you will need the following ingredients:
¼ cup water
1 cup powdered sugar
¼ cup lemon juice
¼ cup honey
How to Do it? Perform the Following Steps:
Pour all the ingredients in a saucepan. Make sure to mix it first before putting it under the flame. Heat it under a low flame and continue stirring to avoid burning. Turn off the flame once you have achieved a light gold color.
Let it cool for several minutes before attempting to use it since it might burn your skin.
After the solution has cooled, apply the wax or lotion to the body by following the same direction of hair growth.
With your strip, place it on the wax and see to it that it is laid smoothly by pressing it down for a number of times.
After several minutes, pull the strip away from the skin in the direction opposite to your hair growth.
One thing about this homemade hair remover is that it doesn't have an expiry date. Thus, you can always keep the leftover in a fridge and reheat it in the microwave once you've decided to use it again. Now, you don't have to go to a beauty salon to get unwanted hair removed as it is easy and hassle-free to make hair removal lotion at home.
You might also like