How to Make Hair Removal Wax at Home
posted by: Gretchen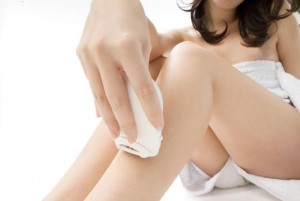 Waxing is one of the methods used to remove large amount of hair at one time. Sure this really works. I've tried it many times myself. This is expensive if it's done by professionals but not if you make your own max. I'll teach you how and experience the beauty of wax hair removing!
How to Make Hair Removal Wax at Home :
You can do it right at your kitchen. It's pretty easy. You will need the following to make sugar wax hair removal:
1 cup brown/white sugar
¼ cup water
¼ cup lemon juice
Get the ingredients ready and follow the steps below:
Place sugar, honey, and lemon juice together in a saucepan.
Heat it over a low flame.
Stir the mixture to avoid burning.
Do the third step until the sugar has melted and you see a thick brown liquid.
Let it cool before using.
Store it in a jar or any heat proof container.
For people who are sensitive to chemicals, try homemade removal cream.  This is safer and far less expensive than going to a spa or salon.  You can buy the ingredients at any grocery store for minimal cost. Homemade  removal cream can be prepared easily.
Wondering how to get the removal wax off? Pull the wax off in the opposite direction of the hair growth, pulling it out of the follicles.
Are you ready to face the world with confidence? Remove unwanted hair and bring out your real beauty.
You might also like