Home Remedies for Body Pain
posted by: Feby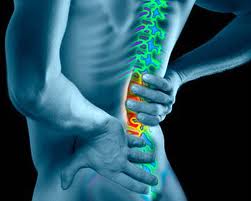 Most people usually ignore body pain. Some people think that having body aches is just normal especially if you are stressed out and worn out by work. Sometimes, body aches indicate that something is wrong in your body that needs to be checked and addressed. Moreover, understanding the cause of our aches is really important to avoid our condition to intensify and cause us much trouble in the end.
Body Pain Home Remedies
Before seeking any professional help and getting paranoid by some thoughts, you should know that there are some home remedies for body pain to use as treatment before using any over-the–counter pill and be addicted to it. These remedies are proven and tested to help you to get rid of body aches.
Below are some natural ways on how to remove and get rid of body pains:
Tart Cherry Juice. It helps cure aches all over body whether it's a muscle pain or whole body pain. It relaxes the muscles and helps them recover fast. It has anti-inflammatory properties, too.
Turmeric powder. Just take half teaspoon of turmeric powder with warm water twice a day. This is best for joint pains.
Camphor. The camphor oil can cure or treat fibromyalgia and backache. Apply the oil on the affected areas.
Ginger Tea. It's the best cure for abdominal pain.
Arthcare Oil. This is an essential oil that relieves the joint, leg pain and back pain when applied. It penetrates to the tissues and muscles and removes stiffness.
In addition to these home remedies, you should follow a healthy lifestyle by exercising regularly, quitting any vices and eating the right food. Stop working too much to the point of exhaustion. Maintain a balanced lifestyle. Engage into relaxing activities and have a positive outlook in life.
Remember, a balanced and healthy lifestyle means free from any body pain.
You might also like
Home Remedies for Jaw Pain
Any kind of pain may bring discomfort in anyone's life. What more if the discomfort is due to jaw pain?...

How to Relieve Cyst Pain
A cyst is a small and closed capsule like structures which contains fluid, gas, or semisolid material...