Short Hairstyles for 2012
posted by: Rowena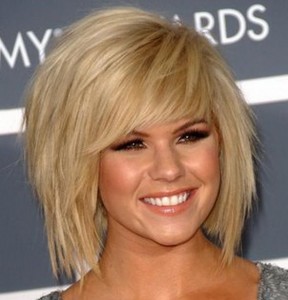 Everyone wanted to be always in with the new especially the fashionistas out there. They make sure that they follow the new trends including hairstyles. There are a lot of trendy hairstyles, it's just up to your personality, whether you could carry it or not. These days, most women cut their hairs because they want to be and of course to have a new look and usually for a change. It's even more comfortable for some women, for it's easier and not so much costly to take good care of the hair. And for some, they find having short hair sexy and more mature and so you would find a lot of celebrities also who goes with short hairstyles. The only question is, if it looks good on you.
 There are things to consider before deciding in cutting your hair. You have to know whether it will look good on you or not. Take into consideration your own preference, the shape of your face and your body figure, it's density and texture for it may also affect in choosing the best hairstyle you have want to wear. It must also fit your personality, something that you can carry and that you won't feel ashamed. It is believed that whatever hairstyle you wear if you could carry it out, it'll still look good on you because you are at ease with it and have it with confidence.
 There are different trendy short hairstyles for 2011 like the chin length, men's cut or the super short bt they still reveal the real beauty of women. You can also apply some products to make some styles on hair like gel. It is not a also a problem if there are formal occasions like debut or proms for there are a lot of ways on how to make it more fascinating using some hair accessories.
 Try the short hairstyles for 2012. Have a new haircut and reveal a new you!
You might also like