Current Hairstyles for Round Face
posted by: Rio Dianne
They say that the keys top finding the perfect hairstyle to flatter a female depends on three things: her personality, complexion, and face shape. One should know exactly these three factors especially the third one. Knowing whether your face is square, oval, or round may aid in determining what style would look very well on an individual. Though there are many types of face shapes, in out post today, we'll be talking about current hairstyles for round faces. If your face has almost the same dimensions in its width and length, then most probably you're donning a round – shaped face. So what haircuts can you sport anyways? Here are some of them and take a look at the pictures as well.
Current Hairstyles for Round Face
Short Hairtsyle: If you want to wear short hair, remember that the volume should be focused on the top with the sides slightly cropped. Bangs may be added, but stay away from heavy bangs as they add weight on your face. Instead, opt for sideswept bangs to elongate face.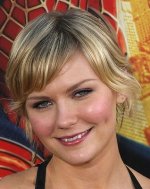 Medium Hairstyle: Kelly Clarkson is a celebrity who's often seen sporting a lot of haircuts. Since she has a round face, her picture donning medium hairstyle may also be added to the current hairstyles for round face. Make your face slimmer by adding volume and layers thus framing the face.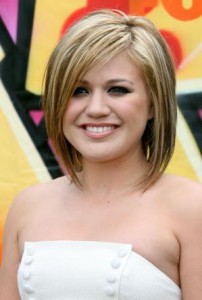 Long Hair: it is usually suggested that the hair should be kept longer than the chin and long layers may be done. Cameron Diaz' long hairstyle, for instance, is another option that women may want to wear.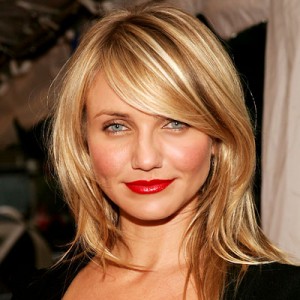 Micro Bob Haircuts: this will help elongate the face and cut the face's roundness.
Curly Hair: Sure, curly hair would look cute as well, but be sure to try only light waves on the shoulder length instead of one that's next to the cheeks or you may end up emphasizing the roundness of your face.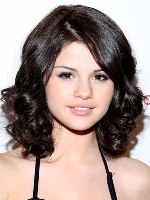 If you are afraid to let go of your locks and fear that having a new hairstyle won't fit you, you can always consider going through a magazine or maybe asking opinions from your girlfriends to see what would definitely make you look radiant. This is current hairstyles for round face. We hope that this has been helpful.
You might also like
Short Hairstyles for 2012
Everyone wanted to be always in with the new especially the fashionistas out there. They make sure that...