Fashion Tips for College Guys
posted by: Rio Dianne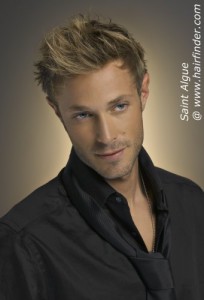 While fear and anxiety may set in upon starting your university days, one must still embrace college going since it only means that new opportunities are going to open up for you. Although the main goal is to work on providing a good future for yourself, associating with your mates or forming an intimate relationship is also a part of being a college student. But how can you impress and develop peers or relationships with them. Hmm, if you're among the men who are wondering on how to do it, then continue reading on as we tell you some fashion tips for college guys.
Fashion Advice for College Guys
Oops, to get a girl notice you or develop relationships, we're not going to ask you to wear designers' clothes. Instead, we have a list of some basic fashion advice you can follow to stand out beautifully in your crowd such as:
Focus on your hygiene first. Oral hygiene, particularly, is a big factor in a couple of fashion advices. Moreover, wearing deodorant and perfume is also a plus point.
Avoid overdoing your hair. You can just simply comb it a little and spike it or anyhow you want it but make sure that it's decent enough. Moreover, choose the best haircut suitable for your face shape.
Although you can take a look at a magazine or ask other girls regarding the latest fashion trends for guys, you don't have to abide with it all the time. Instead, wear something decent and suited for the occasion.  Jeans are always the safe clothes for men, but must you go on a date, wear button down long shirt and good slacks, and pair them with nice pair of shoes. Ironing your shirt is highly necessary, too.  Choose the perfect size of clothing for you. So that means what you wear should not be too small nor too big for you.
Look for styles that are age-appropriate such as jeans, shorts, and cargo pants to let you pull off a yuppie look.
Accessories can be added such as belts, shoes, and hats to make you look even more fashionable.
These are some of the fashion tips for college guys. To be able to be dubbed fashionable, you don't always have to buy branded goods, instead you should learn how to do the tricks and how to be able to pull it off well. Good luck!
You might also like