Jo Malone Cologne for Men
posted by: Gretchen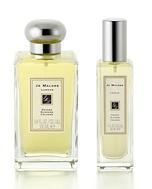 Are you a big fan of Jo Malone products ?  Have you tied some of its beauty products and you are satisfied with the results?  It's no surprising because they are really worth your money.  Jo Malone is after customer satisfaction.
Cologne for Guys from Jo Malone
In this post we are going to give you the items included in the collection of cologne for men.  We will also include the reviews of the perfume.  Here they are:
Orange Blossom for Men:  This scent was created in 2003 as inspired by the romantic atmosphere in Hotel Bel Air in Los Angeles.  It is the scent of Clementine leaves that sparkles above a heart of blossom and water lily.  According to the reviews I got online, this is one of the best Jo Malone cologne.  It can come in 3.4 oz spray bottle.
Lime Basil & Mandarin:  It is one of the best unisex fragrances from Jo Malone. It is actually regarded as modern classic.
Basil Verbena Living Cologne for Men:  Based on the description from the site of Jo Malone, this scent brings the heady combination of purifying basil and lemony verbena to life.  It is a great way to scent your skin and extend to infuse the environment.
Pine Eucalyptus Living Cologne:  It is the embodiment of Holiday cheer, bursting with cinnamon, cypress, and lavender, combined with spicy frankincense and amber.
Black Vetyver Café:  It is a rich sensual scent born from a passion to create the great coffee note.
Blue Agava & Cacao:  It is inspired by the rhythm and vibrancy of Latin music. It is a perfect blend of caco and cinnamon, and vetiver.
Can't resist but shop for them?  Go online now and check the websites of nordstorm, sephora, neiman marcus, estee lauder, and ebay and get your favorite cologne!
You might also like