How to Make Sugar Wax Hair Removal at Home – Sugar Wax Hair Removal Recipe
posted by: Gretchen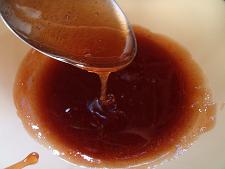 Waxing is one effective method to remove unwanted hair.  It's painful but it gives better temporary results.  Hair does not grow easily once it's removed through waxing.  It actually lasts up to 6 weeks.  This is the reason why most men and women go through this painful thing.  There are many commercialized wax hair removal out in the market.  However, if you want to save some bucks, you may want to learn how to make sugar wax hair removal at home.  It's economical and convenient.  Anyone can create it.  You just have to follow the recipe instructions below to guide you.
How to Make Homemade Sugar Wax Hair Removal
First in the list is you have to prepare the things that you'll need. These include lemon (1/2), sugar (1/2 cup), water (1/2), and honey (1/2 cup).
The second step will be to mix the sugar, lemon juice, honey, and water in a casserole or a sauce pan.  Make sure you mix them well.
Next step will be to heat the mixture on a low fire.
Stir the mixture until the sugar solution melts and you see a thick brown liquid.  Usually, it takes about 15 minutes to achieve this.
After 15 minutes, let it cool then put it in a clean jar or a container that is suitable for heating when you'll need to use the wax.
Pros of Sugaring
Long-lasting
Re-growth is finer hair
Quick
Useful method
Cons of Sugaring
Painful
Difficult for small areas
Can cause injury
The sugar wax recipe that is mentioned above is safe and effective.  It is also similar to the steps done to make Brazillian wax.  To use it you will need a spatula to spread the wax on the area.  You can also follow the procedures stated in the label of professional wax removal to get rid of your unwanted hair on your body, legs, thigh, face, and armpit. Enjoy hairless beauty.
You might also like