Karylle, Jugs, and Teddy Mind Boggling Performance of Magpasikat on ShowTime (Video)
posted by: Dennis Aguilar
This is really a must watch performance performed by Karylle, Jugs and Teddy on their week 4th anniversary week-long celebration in Showtime.
Really unique and mind boggling You would wonder how long they memorized the lyrics and rehearse this one.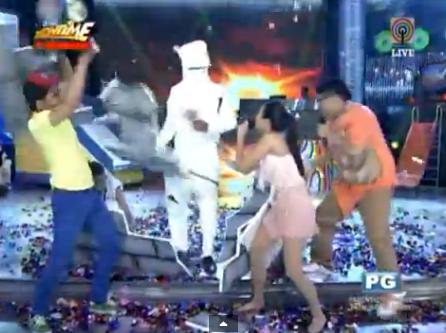 Though confusing at first because they seemed like they were learning and singing a foreign language but  you wouldn't know the idea unless you watch whole video.
Host Vice Ganda Said,
"Ano 'yon, ano ba 'yon,'di ko naintindihan eh, 'yon naba yon?"
and AiAi, one of the judges was like "What is happening" in her facial expression.
But all of them were surprised when they rewind the video.
Watch the Video Below:
Billy Crawford said:
" Isa sa pinakamatalinong matalinong handa ang binigay nyo sa madlang people"
Really a unique and mind boggling performance, the video trended on facebook and twitter.  Must Share.
You might also like
Super Exotic Sports Cars
Are you the type of person who is fascinated by cars?  What kind of car catches your attention?  Are...