Largest Luxury Cruise Ship in the World
posted by: Gretchen
Going on a cruise is such an exciting way of getting a life with the people dear to you.  But it will be even more exciting and fantastic if you have it with the best and top luxury cruise ships in the world.  Maybe you are also wondering what the largest and biggest luxury cruise ship in the world is.  In this post you will meet the top cruise ships in the world.
Largest Luxury Cruise Ship in the World
Actually the four world's biggest luxury cruise ships belong to the fleet of Royal Caribbean International but in 2009 Freedom of the Oceans became the largest cruise liner of the world.  Royal Caribbean is also famous for shipping services.
Below is a list of the World's Biggest Luxury Cruise Ships
Oasis of the Seas (2009)
Independence of the Seas (2008)
Liberty of the Seas (2007)
Freedom of the Seas (2006)
Queen Mary-2 (2003)
Oasis of the Seas is currently the largest and most innovative cruise ship in the world.  Its building took three years.  Its construction began in 2006 and has been completed in October 2009 and its maiden journey was made in December 9, 2009.  The first voyage was from Finland to United States.  It is 225, 000 Gross Registered Tons (GRT) and can accommodate 5, 400 passengers and 2, 165 crew members. That makes it the biggest cruise ship on earth.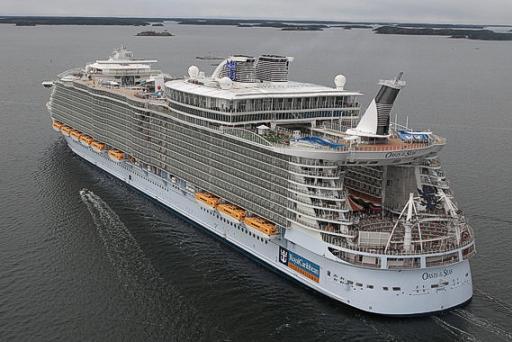 The Features of Oasis of the Seas
Mini-golf course, volleyball, and basketball courts inside the ship
Night clubs
Four swimming pools
Science laboratory
Computer games
Big Living Park (12,00 plants and 56 trees)
Bars and restaurant
Rock climbing walls
Tattoo parlors
Aqua theater with 750 seating capacity
Adventure Ocean Theater
A new passenger ship is under construction and is still under Royal Caribbean.  It is called Allure of the Seas.  It will start to sail in December 2010.  It will be one of the largest boats ever built on Earth. The navy will surely anticipate its first voyage.  These are just some of the best things produced by great human minds.
You might also like