Best Time to Travel to Japan
posted by: Gretchen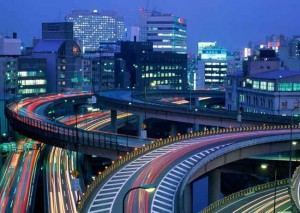 I've been thinking of having a vacation with my family. I told them my plan and the kids suggested Japan, "The Land of the Rising Sun." So I searched for some information about Japan.  I want the trip to be wonderful. I have things on my mind like the best time to travel, best places to visit, and the best airline that flies to Japan.
I want to share to you some information and ideas I got from my readings.  I learned that the four largest islands in Japan are Hokkaido, Shikoku, Honshu, and Kyushu.  Most of these are mountainous and volcanic just like Mount Fuji, Japan's highest peak.  It also has the world's tenth-largest population.
Best places to visit in Japan
Japan is a country that offers spectacular attractions.  It has many marvelous places to visit during a vacation.  Look at the list below:
Mount Fuji :  Don't miss to see Japan's highest mountain.
Tokyo : There are two cities that will make great day trips-Nikko and Kamakura.  Nikko is a solemn site for pilgrimage for many Japanese. It has shrine complex which is a UNESCO World Heritage site. This place is linked to the history of Tokugawa Shoguns. You will also see a stunning National Park that surrounds the area. On the one hand, Kamakura has the statue of Great Buddha.  In there you will see the best collections of shrines, monuments, and temples.
Kinkaku-ji, Kyoto : Have you heard about the Golden Pavilion? Well, it's the most visited site in this country because of its beauty.  This area was not damaged during WWII.
Matsumutso Castle : Its name now is Crow Castle because it resembles the bird with outstretched wings.  It is so unique because of the water-filled moat.
Bomb Dome, Hiroshima : This was damaged extensively during the war.  It is known for its Peace Park and Peace Memorial Museum.  You can also see nearby Miyajima Island to witness the beauty of its shrine. Tourists must see this historical place.
Best time to travel to Japan
Let's take a look at each season before deciding the best month to visit Japan.
Spring (March to May) : Asian plums (ume) blossoms can be seen from January to March in Honshu region while cherry blossoms (sakura flowers) can be viewed in March and April on the mainland of Japan.  This is one of the reasons why tourists visit Japan.  From the end of April to around May 5, a popular vacation season called Golden Week takes place.  You might want to avoid a huge crowd at the airport.  This is the best time to travel to Japan to see the blossoms.
Summer (June to August) : If you don't like rain (like me), avoid this time of year because rainy season starts in June and ends in middle July.  But if gloomy weather is fine for you this can be a nice time for you to see Japan.  But there's no rain in Hokkaido so you can visit it anytime. However, there's another vacation season in August 13th-16th. Expect a huge crowd at this time.
Fall (September to November) : The fall season of plants begins in October until early December. They have Halloween events and Fall Festivals Fly to Japan if you want to witness the festivals.
Winter (December to February) : If you are interested with the sports, you may want to go skiing in January and February. These the best months for you. You will have a good time.  However New Year's is a very important holiday for the Japanese and so highways, airports and train stations are crowded.  As much as possible avoid flying to Japan on this time.
Now I don't have any second thought.  We will fly to Japan!  A trip to Japan can be a trip of a lifetime if you plan it well.  Experience the fun of getting in the beautiful country with your family!  I hope we will all have a great time.  See you there!
You might also like