Best Places to Visit in Dominican Republic
posted by: Gretchen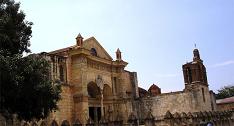 Are you planning for a vacation?  Where do you plan to have it? Have you considered going to Dominican Republic?  Well, you should consider it as one of the best places to visit. The Dominican Republic is a Caribbean country with lots of beautiful things to see and enjoy. It is one of the world's favorite tourist destinations.  It is an ideal place for honeymoons, families, and friends.
Top Tourist Attractions in Domican Republic
Below is a list of some of the places that you should explore and discover in Dominican Republic.
Colonial Zone:  This place is located in Santo Domingo and it is actually included on the World Heritage List.  IT blends the new and old in a beautiful way.  It is a place for relaxation and for exciting nightlife with different music styles.
Casa de Campo:  You will be amazed by the beautiful theater called Altos de Chavon.  It is built in stone.  You should not miss Las Minitas Beach for water sport activities.
Parque Mirador Sor:  This is a beautiful lush park which you can visit if you want something different from the usual things you see.
Plaza de la Cultura:  If you want to visit the National Theater and the Museum of Modern Art, then this should be the first place to consider when you are in Dominican Republic.
Upscale Santo Domingo:  If you are into shopping and dining, this is the perfect place for you.  If you don't have much money, just visiting them would do. J
Jarabacao:  An amazing waterfall is located in this area of the Dominican Republic. The exciting part is you don't only see its beauty but you experience it by diving and swimming in its pool.  It would be a great experience and you should not miss it.  It's one of the spots that you should visit on your vacation.  To get to the place, you will need to ride a motorcycle and you will have a great trip!
Puerto Plata:  This area has local street life and gingerbread houses but there are also all-inclusive beach resorts.
These are just some of the spots that you should visit when you are in Dominican Republic.  If you are concerned about the weather, you can schedule your trip between March and Mid July because it is relatively dry.
You might also like