How to Make a Second Marriage Successful
posted by: Gretchen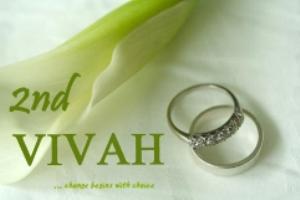 A failed marriage doesn't mean it's the end of the world.  You can still be happy after getting a divorce or separation. It is still possible to meet someone new along the way as you mend your broken heart. That someone will be there to help you heal the wound and fix what has been broken in you. You just need to allow that someone to enter your life and give him/ her some space in your heart.  Just believe in second chances. Prove the world that you deserve a second chance. If in case, you decide to settle down with that someone, you should learn from the first marriage and increase your chance of making it better. Check the following tips on how to make a second marriage successful.
Settle your first marriage. Leave your first marriage out of your new marriage. If you still have frustrations in your first relationship, you should not bring them into the marriage you are into now. It won't help you. It will only ruin your chance of having a better relationship. Work out your issues first.
Understand the mistakes in your previous marriage. Find time to reflect and realize the mistakes and flaws of your first marriage. The point is learn from those mistakes and as much as possible, don't repeat them in your second marriage.
Avoid comparison. Do not compare your former spouse to your present one. No two people are alike so to avoid conflicts or issues, just accept your current partner for who he/ she is.
Get to know your spouse well. You should give yourself time to know the strengths and weaknesses of your partner. This will help you to deepen and strengthen the relationship.
Share your life. Be honest and open. Avoid keeping secrets from your partner. You should share your burdens and dreams with your partner and even your frustrations. Allow your partner to be a part of your life. You also need to be transparent, especially when it comes to money issues.
Get rid of negative thoughts. Be positive that this time around, you'll be happy with your new relationship.
You might also like