How to Impress Someone in 30 Seconds
posted by: Gretchen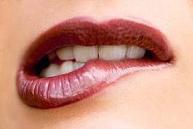 Are you hooked into someone you just met and now you are just desperate to impress him in 30 seconds? Hmmm.  Is it really possible?  Can you do it in just a short period of time?  Impressing a person isn't easy. You need to get to know him well first before you think of impressing him.  However, there are instances that you just want to make an impact on a guy that you like.  You want to hook him in less than a minute.
Dating Guides to Impress Someone in 30-Seconds
Here are some dating tips that you can try in order to accomplish your mission. Take a look at the following:
The first step that you need to take is to look at him in the eyes and establish good eye connection.  Then look down.  Then reconnect eyes again and smile.
Bite your lower lip and make sure that he sees this.  If you know that he's looking at you, look at him again.
Display a happy face.  Keep smiling but make it natural.  Don't make it very obvious.  Make it cute and attractive but never overdo it.  You might just find out that you are no longer creating a good impression but an annoying impression.
If you not shy, flash him a flirty smile to indicate that you are interested to him.  You know how powerful body language is.
First impressions usually last.  But even if they don't last, they count.  If you create a good one, you'll have the attention and interest of the man in 30 seconds.  Isn't it a good job?
You might also like
Best Yoga Abs Exercises
Flat abdomen could be anyone's best asset. Having flat abdomen or six pack abs is definitely everyone's...