How to Date an Old Woman – Dating Guide
posted by: Gretchen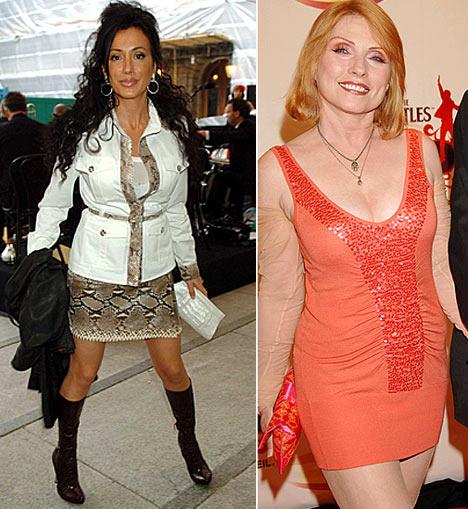 If it's your cup of tea to date older women, then you've come to the right post.  I know a lot of men who like to date with older females. I don't know if they are after the challenge or they just feel that old women are better partners. Whatever reasons you have for dating old women, make sure that you don't play your kid games with them.  Don't ever try to mess with them.
Dating women of your age is pretty different from dating old women.   There's the generation gap.   You have to admit the reality of the situation.   When you ask her out make sure that you have manners.
The following is a list of dating tips to guide you and for your relationship to work.
How to Date an Older Woman
Be on time.  Respect her time.  Punctuality is a plus factor.
Set a date time that is convenient to her.
Show your adventurous side to her.  Think of it this way.  She's dating younger men because she's looking for some adventures.  Take her to places where you can have fun and exciting things.  Go to an amusement park.  It isn't a bad idea at all.
Give her flowers.  She maybe old but she's still a woman who loves flowers.
Take her to a decent restaurant and not to a bar.
If she's fat and gets tired easily don't go for long walks.
Be a gentleman to her.  Yes. She's older but you are the man.  Show your manners.   But when you do this, don't act as if she's your granny.
Think of a thing that will interest the two of you.  This can be start of something deeper.
Open a conversation about life.  She has a lot of things to say about it. Listen and show some interests.  Share your thoughts.
Don't talk about things that can emphasize your age gap.  This isn't funny to her.
Do not mind what other people say about your relationship with her. So what if she's old?  Does it matter?
Old ladies are great lovers.  They are emotionally mature and will understand you better.  Enjoy their company and fall in love with them.  You won't regret.  Instead you will be thankful.
You might also like
How to Date a Tomboy
Homosexuals have their place on earth.  They have the right to live their lives the way they want it....