How to Date a Virgo Man – Dating Guide
posted by: Gretchen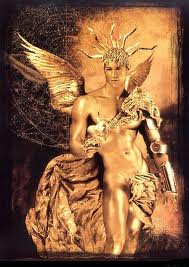 Going on a date for the first time makes gives you mixed feelings.  You feel nervous, happy, and excited.  This is especially true if you also like the man you are dating with. You plan your outfit well-from head to toe.  While the way you dress up matters, it's not all that you need to make your date with a guy a success.  Stunning beauty plus a good outfit plus interesting attitude will attract the guy even more.
If you look forward to a happy relationship with a Virgo man, then try to study his character as a person first. Know and do the things that can turn him on and avoid the things that can turn him off.  Be guided with the following tips on how to date a Virgo man.  We're going to use astrology to get essential dating guide.
The Virgo Man in Love
He is sensitive and receptive and finds it hard to show his deep feelings.
He is very caring to his partner.
He is very cautious as he does not do any move without planning.
He is a private man just like the Cancer man. He is not comfortable talking about his emotions.
He can be compatible with a Capricorn woman because of her perfectionist nature.
He is also attracted to a homebody woman like the Cancer woman.
He can get fascinated with a Scorpio woman who can make him feel adored.
He is not compatible with Aries, Leo, and Libra women.
How to Date a Virgo Man
He is attracted to a girl who knows more than he does about certain things. Be smart to win his heart.
He is the man who will love you for always. His heart will be yours for life. If you capture his heart, take good care of it.
He is concerned with his heath so be healthy.
He is not a romantic man so do not expect romantic things from him. Be happy with what he can give you to make you feel loved.
He wants a woman with class and good tastes. Show some refinement. Don't be vulgar.
Follow this dating guide and make the Virgo man fall for you.  Capture his heart and enjoy his long-lasting love for you.  Be happy in love!
You might also like