How to Date a Girl You Like – Dating Guide
posted by: Gretchen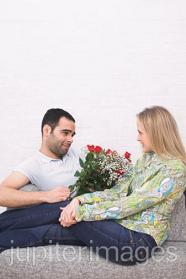 You've met her! You had the chance to talk to her.  You even got her phone number.  Now you want to get to know her more.  You want to take her to your favorite restaurant.  You asked her out, she said yes.   But you just don't know what to do on your first date.  Asking a woman you like for a date is never easy but being with her on an unplanned date is even harder.  It can get guy cold feet.  This is especially true if you are into the girl really plus you are a little shy.
But don't worry because I'm here to help you.  We will talk about some dating tips to make sure that the girl you are attracted to is going to enjoy your company on your date.
How to Date a Girl You Like
If you are still on the "get to know" stage, be a friend to her.  Do not be very obvious that you have a crush on her especially when you are not yet sure that she's going to like you the way you like her.  Take it easy.
Talk about your common interests.  If she mentions about something that really fascinates her, use this to have a more meaningful conversation. Keep on asking about this thing to show that you are interested and to get to know her better.       But do not pretend you are interested if you are not.  Be honest.  Attract someone with who you really are.
Take her to group events so she won't feel pressured about your friendship.  She won't think that you actually want something deeper.
Take time to laugh and enjoy each other's company.
After being friends for a while evaluate your feelings for her. Do you still want to date her?  If you still have the special feeling for her maybe it's time to confess.  Let her know.
If you sense that she is also attracted to you, ask her for a romantic date.  Now your relationship is of higher level.
Convince a girl to go out with you by doing something sweet for her.
Make her want to go out with you by asking personally.
Getting a girl requires a lot of effort and patience particularly if your target is a white girl.   Most white girls like to date with men of their race.  But don't lose hope.  Try these tips and look for some dating guide online to have more ideas.
You might also like
How to Date a Deaf Girl
Dating a girl with a physical disability is a pretty different thing.  The approach is far different...

How to Date a Leo Girl
Trying to get a woman who has a very strong or different personality is pretty challenging, especially...

How to Date a Quiet Girl
Dating with someone you like makes you feel like you are in cloud nine.  You seem to be floating with...