How to Date a Quiet Girl
posted by: Gretchen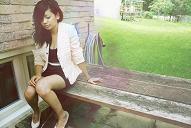 Dating with someone you like makes you feel like you are in cloud nine.  You seem to be floating with joy. You see vibrant colors around you.  I know how it feels to be in love. But what if you get attracted to a shy or quiet girl?  Would it be fun too? Well, it is pretty different.
Guides when Dating a Quit Shy Girl
If you need some dating ideas about a shy girl, then read the following dating tips for you to be informed of the things you need to do.
Get her attention and gain her trust little by little. You cannot just go to her and ask her to go on a date with you.  You will appear intimidating if you do that.  Learn an effective strategy to get closer to her.
Be polite and gentle to the girl.  Give her the chance to respond to you and listen to what she has to say to you.
Know the reason behind her being silent.  If you find it out, try to do something to make her overcome it.
Think of good conversation starters to catch her interest.  To be able to do this, you should know the things that fascinate her like hobbies, favorite movies, music, and activities.  This way, you will be able to encourage her to talk.
Gain her trust by being nice, loyal, and supportive.
Speak to her tenderly. Find the perfect time to talk about your relationship.
Be understanding to your shy girl.  Don't be mad if she doesn't open up about what she feels.
Don't assume that she has nothing in her brain.  She might just be observing you and the noise you make.  Be careful of what you do. Silent women tend to be full of surprises.
Most importantly, make her feel special.  Build her confidence.
Can you do the things mentioned above?  If you can, then you'll be able to maintain a good relationship with a shy girl.
You might also like
How to Date a Quiet Guy
Can you imaging yourself dating a quiet guy ?  Is it unimaginable?  Most girls go for guys who know...