How to Date a Girl Who Has a Boyfriend – Dating Guide
posted by: Gretchen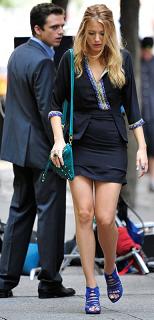 You met a woman, you fell in love with her and you see signs that she also likes you.  The problem is she is already committed.  She has a boyfriend!  Now, what's the next move?  If you are really into her and willing to win her heart by hook or by crook, then go and start the fight!
We'll try to back you up with some dating tips to guide you on your way to winning her.  Keep reading.
How to Date a Girl Who Has a Boyfriend
The first thing that you have to do is connect with her.  Establish a good rapport between the two of you by constantly communicating with her.   Try to be sweet but don't overdo it.
Do some research about the things she loves the most.  Use them to get nearer to her.  Do it secretly as you might want to avoid wrestling with her guy.
Remember special dates.  Mark your calendar and be sure to greet her.
Get some information about her ideal man from her friends.  Now try to build that ideal man on her eyes.  It might sound silly to pretend but admit it that you need it badly.
Show her your romantic side, your values in life and make her realize that you are a perfect match and you are a husband material.
Know the qualities of her current guy and be the opposite if the guy has attitude. If her boyfriend fails to make her feel special, make her feel special.  If her man does not know how to listen, be a good listener. Fill the shortcomings of her boyfriend. Be her hero man!
Invite her on a friendly date. Set up a good date time.  Tell her to take her man to let her know that you understand that she's in a relationship.  If the girl doesn't bring her boyfriend, then it's a good sign.
If she has problems about her boyfriend, be a friend to her.  You can insert that she deserves someone better than her current guy.
Get the perfect timing! If you feel that their relationship is no longer working and you feel that she's unhappy with him, maybe it's time to confess your feelings.
Be patient when she says she's not ready for another relationship yet. Don't lose hope.  Just keep on showing your love and care.
Dating a girl who has a boyfriend may sound challenging.  But bear in mind that you are after a girl who is in a relationship.  Play your cards right.  If you win, be careful with her heart.  If you lose, accept defeat. There are other girls out there.  They are waiting for you.
You might also like
How to Date a Leo Girl
Trying to get a woman who has a very strong or different personality is pretty challenging, especially...

How to Date a Fat Girl
Fat women are sometimes insecure about themselves.  They think they are so ugly because of their weight....

How to Date a Tomboy
Homosexuals have their place on earth.  They have the right to live their lives the way they want it....