How to Date a Christian Girl – Dating Guide
posted by: Gretchen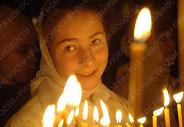 Nowadays, you are lucky if you meet a religious girl.  With the current moral standing of our society, most men and women fail to follow the commandments of our Almighty Father.  So if you happen to get interested with a Christian girl and she's someone who really practices her faith, then you are lucky because you can have the chance to be loved by a believer.  However, if you don't care about religion and faith at all, you may not appreciate her faith.
You're here because you want to get some tips and pieces of advice to get closer to a biblical girl.  Read the following tips:
Christian Girl Dating Guide
Show that you are a believer of God.  Don't say anything against the Lord.  If you don't know much about
Treat her well.  Take good care of her heart.  Be a real gentleman to her. She expects you to be super nice to her.
Watch your actions and words.  You don't want to offend her, do you? Be careful with what you say and do.  Respect her in every way.  Don't laugh at her if you see her reading or holding a bible.
Don't take her to bars or to merry making that involves drinking or smoking cigarettes.  She's not into it (although there are those who can go with the flow).
Get even closer to her by attending fellowships or gatherings of their church.  Even if you are a Catholic, you can still join such.  She'd be happy to see you there.
Talk to her often.  Show that you are happy talking to her and just contented to have her around.
Show your humorous side.  Every girl loves a boy who knows how to make her laugh.
Meet her parents or her family. Be nice to them.
Do you think you can meet the standard of a Christian woman?  Well, good for you.  For a Muslim woman, dating with her is pretty different.  You can get tips from other sources.  Good luck!
You might also like