How to Attract Cancer Woman
posted by: Gretchen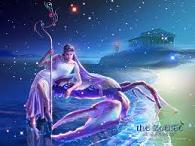 Are you interested with a woman born under the astrological sign of Cancer ? Generally cancer women are self-absorbed, oversensitive, and moody. If you are really into attracting a Cancer woman then this post is perfect for you. You'll learn about her traits as a female and as a person. You'll also get tips on how to make her fall for you.
Traits of the Cancer Woman
She is a woman who loves to pamper herself with the comforts at home.
She is very possessive and intuitive.
Once she is offended, she will kill you with her silent treatment.
She is attractive to look at.
She is also a woman who is emotional and reflective.
She prioritizes her family over others.
She loves to be adored.
She loves physical intimacy like hugs and cuddles.
She has the tendency to fantasize.
She needs security of herself and her family.
Tips to Attract a Cancer Woman
Now that you know her traits, it's now easier for you to understand and later on seduce her.  So for every step that you're going to take, base it on her personality.
Show your constant reassurance because she wants security for herself, including her family.
Since a Cancerian woman is emotional, be careful with what you say to her.  If you happen to criticize her, do it tactfully.  You would not want to see her offended.
Remember that she's possessive.  Don't ever try to see other girls but her.
Compliment her beauty.  Tell her she's beautiful and amazing. She loves praises.
Be sweet to her.  Give her flowers.  Women simple love these.
Spend more time with her.
Let her feel she's safe with you.
Love Compatibility
A Cancer woman is perfect for a Scorpion man.  They make a good couple.  However, she can also have a good relationship with Taurus, Virgo, Aries and Leo men.  She may find it hard to have a relationship with Gemini, Libra, and Capricorn men.
Check your daily horoscope for more tips on how to get closer to your love interest.  Trusting astrology when it comes to love sometimes helps.  Good luck!
You might also like