How to View a Private Facebook Wall
posted by: Rio Dianne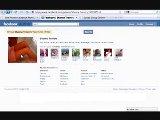 Facebook is by far the most loved social networking sites nowadays because of a lot of interesting features it has. Among those many reasons that sets it apart from other social networking page is its variety of features to protect user's privacy.  Through these features, one will be able to manage what information he shares online.  However, a lot of people still ask if there is a way on how to view a private Facebook wall.  Could this be done, you wonder?  Find out the answer below.
How You Can View a Private Facebook Wall
You may have read a lot of sites teaching you hack techniques on how to see one's private posts.  Unfortunately, they won't work anymore as the guys from Facebook have probably patched it up.  However, if you still insist on wanting to see one's posts and check what he's up to, the best thing to do is to add them as a friend.  Find the name of the person whose private profile you want to check by typing in their name at the Search tab.  Hit the "Add as Friend" button and you may want to add a personal message for that person to recognize you more.  The next thing that you can do is to wait for that person to accept your friend request and allow them to choose if they are going to add you as a friend or not since this is their own page and they have the right to control who they want to see their profiles.
This is the only way on how to view a private Facebook wall.  Avoid trying to hack other people's account as this is a serious crime and you may be charged for violation of privacy.
Finally, if somebody else can open and show what you're trying to keep hidden, then it wouldn't be private anymore, right?!?  Hope this article has helped you!
You might also like
How to Date on Facebook
Social networking is very popular now.  We have Facebook, Myspace, Friendster, and Twitter.  Among...