How to Make a Fan Page in Facebook
posted by: Rio Dianne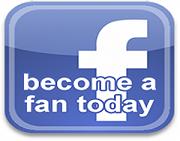 Facebook is by far one of the best social networking sites among all ages.  Not only has it become a place to connect with your loved ones and friends, but also it has paved way to promote organizations, music page like if you're a Justin Bieber fan or other popular artists as well as any group profile, marketing purposes, making a blog, as well as for a business promotion, and even pages that are just for fun.  Though the most common is making your private profile, if you want to network or promote something, then all of these things can be done by creating a Facebook fan page.  Read carefully as we give you tips on how to make a fan page in Facebook.
Making a Fan Page in Facebook
Follow these easy steps on how to make a fan page and build an audience eventually.
Log in to your account.  It is very important that you know exactly how this popular social networking site works to pull it off successfully.  After you've logged in; you're all ready to start creating your fan page.
Locate the small "Advertising" link at the right bottom of the page. Click the button that says "Facebook Page" and then click on the green button that says "Create a Page." After doing so, you will now be taken to the page that will actually allow you to create a fan page.
To start of with creating your own, you need to designate a category for your page depending on what you want like "Local Business", "Brand, Product, or Organization", and "Artist, Band, or Public Figure".  Type in the name of the thing for which you are making a fan page.  Confirm that you have the permission to create it, and then click on the Create button.
Once you've created it, it's now time to design a fanpage.  To design it, you need to add pics and customize it by adding information about it.
To let others see your newly created fan page, it would be better to click the "Publish this" link.  Always, update your status as well as the information to keep it updated.
There you go, that is how you can make your own fan page .  You can also make a badge in your MySpace account or other networking sites or post your website's URL to fully advertise your sites.
You might also like
How to Date on Facebook
Social networking is very popular now.  We have Facebook, Myspace, Friendster, and Twitter.  Among...

Facebook Heart Symbol
Have you been dying to know how to add Facebook emoticons while chat-talking to your friends or just...