How to Remove Mighty Bond from Skin
posted by: Rio Dianne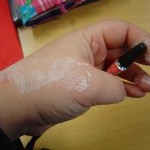 At some point in our lives we've experienced having our skin stuck with Mighty Bond. Whether it accidentally happened or you chose to stick it on your skin intentionally, the experience may give you a little discomfort as it may hurt when stuck on the skin's hair. Mighty bond is just among the many adhesives instant glue alongside Krazy Glue and Super Glue that's widely available in the market to help us get things fixed. The adhesives are otherwise known as cyanoacrylate, and if you're looking for ways on how to remove mighty bond on your skin, then it's perfect as we're going to give you tips on how to get rid of it. Here's how.
How to Get Rid of Mighty Bond from your Skin
Although some say that you try to peel the glue of your skin, try not to do so or you might end up ripping the skin and causing wounds. Instead, you may try the following:
Wash off the affected area with soap and warm water and see if the adhesive can be removed.
If not, you can soften the mighty bond with a nail polish remover to perfectly break down the bond.
Another way is to soak your hands or rub a mixture of vinegar, soap, and warm water on the body part, say the face, to soften the glue. Rub it carefully and wait for it as it peels off.
Once you've taken the glue off the skin, wash your hands with warm water and soap.
That is how to remove Mighty Bond from skin. However, when it's still stuck despite the tips we've given, maybe you need to ask a little medical attention to help you with it.
On the other hand, never try to use nail polish remover or acetone on plastic, clothes, and glass since it may cause a yellowish discoloration. Instead, a mild laundry liquid detergent will help. Finally, there is also an array of widely available products to work as a de-bonding product. Good luck!
You might also like