How to Dress like Vanessa Hudgens
posted by: Gretchen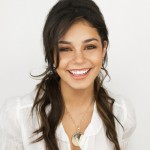 Vanessa Hudgens is a famous teen star and singer. She played the role shy but smart Gabriella Montez in High School Musical. She's a beautiful young lady with mixed cultural background. Her father is of Irish and Native American descent, and her mother, a native of Manila, is of Chinese-Filipino-Spanish descent. She started performing at a very young age as influenced by her musician grandparents.
Dressing Up like Vanessa Hudgens
If you admire her simplicity when it comes to dressing, then it's time to learn her taste in clothing and her fashion style. Take a look at the following style tips and modify your fashion.
You can dress up like Vanessa Hudgens for less by picking up simple t-shirts. She simply wears plain tees often. Try getting similar tees from Urban Outfitters to have the street style.
To create the casual look of Vanessa Hudgens, try wearing black tight pants with a white bohemian top, and a cute pair of flat sandals with matching motorcycle bag, and a splash of color with a light purple scarf. You can also wear tights instead of jeans. Make sure that your shirt is long enough to cover your body.
Vanessa is into designer handbags like Coach and Michael Kors. You can also invest your money to get some handbags.
You can also wear simple dress paired with wedges to create the business look of Vanessa.
For your hair, grow it long and purchase some hair styling products to make it wavy and stylish.
For your makeup, just make it natural. She often wears neutral shades of blush and lip gloss. Try sheer and nude shades to look like her.
To get more style guides and tips, you can visit her fansite or the site of polyvore. It isn't so complicated, right? I hope you will be able to make it.
You might also like