The Joys of Travel
posted by: ofri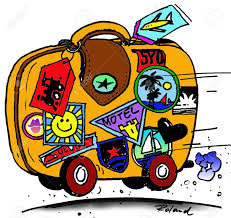 To travel is to learn. Traveling to places is sure to give a good experience and wisdom to your wondering soul Discovering new places and cultures are just a few benefits of traveling .Once you start doing so you find yourself lured and get caught with wonder lust.
The Philippines it self has an overflowing treasure to offer .Our country boast the most diverse ecological and natural resources. We are one of the best tourist destination in Asia. A lot of people  admired our beautiful beaches. The world renowned Boracay island in Kalibo Aklan is liked by many with its outstanding white sand and picture perfect scenery.While Puerto Princesa in Palawan boast its beauty with its alluring ecopark, underground river and lakes.For those who are  looking for an extra challenging spot you might as well check in to Siargao in Surigao del Norte or Baler in Quezon province and La Union in the northern part of the country for water sports such as surfing,sailing and diving among others.While places like locos Sur and Ilocos Norte makes you wonder back to the past with its historical buildings,churches and streets.
The list is endless and the choices were redundant. Planning your trip as early as possible is a good and wise  start. While traveling needs to be invested primarily with money ,it doesn't need to be expensive and glamorous. Other than monetary consideration an equal share of your time,determination and some guts will guide you to your feet in your first but never the last destination.
You might also like