How to Get Passport Online – Philippines
posted by: Rio Dianne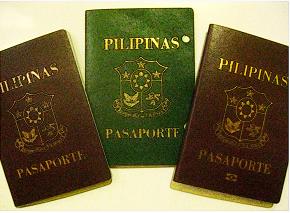 Perhaps you are planning to travel to another country or maybe you'd like to work overseas, well then you need to secure your passport for it is a vital identification which you should have with you in order to go out of the country. So, you don't have your passport with you and you wish to apply for one? Here's a guide on how to get passport online in the Philippines. Let's take a look at the procedure below.
Passport Application in the Philippines
Okay, so the first thing that you have to do is to set up an appointment online by going to the Department of Foreign Affairs (DFA) web site. Reserve an appointment the earliest possible to avoid inconvenience. Other methods of appointment set up can be done through calling the DFA hotline at (02) 737-1000 or visiting the nearest DFA office.
After accomplishing your appointment schedule online, take note of your reference number which you will need in your personal appearance in the agency. Moreover, you can download the DFA passport application form online and print it in order to save time filling it out at DFA.
Now, gather your DFA passport requirements such as the following:
NSO authenticated Birth Certificate
NBI clearance
DFA Passport Application Form
Valid IDs
Provide a photocopy of your necessary documents. Go to the date of the appointment and try to be there atleast one hour earlier. The office is located near SM Mall of Asia in Macapagal Boulevard, Parañaque.
Present your application form and wait for your queue at the Information Center and wait for you number to appear to go to the processing counter assigned for you. After processing, go to the Passport Enrolment Section at the second floor of the building. Here's how much the passport cost is:
950 Php for Regular Processing (25 working days)
1,200 Php for Rush Processing (10 working days)
Go to the Encoding Section for validation of your data and have your photo captured. Now, if you wouldn't want to go back to DFA to claim your passport personally, you can have it delivered by proceeding to the Delivery Counter and pay the delivery price.
You might also like