How to Get Cheap Disneyland Tickets
posted by: Gretchen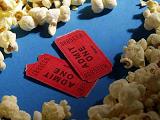 It is human nature to look for cheap stuff and freebies.  It is satisfying to get things for free or at much lower prices.  For instance, you get free movie or concert tickets. You will enjoy the movie or concert more if you get the chance to watch them for free.
Did you know that you can also get cheap Disneyland tickets ?  It's true!  You can meet your favorite Disney characters like Mickey Mouse, Pluto, Donald Duck, and Peter Pan for a cheaper ticket prices!  Isn't it exciting?  You and your kids will enjoy the world of magic together.
How to Get Cheap Tickets/ Discounts to Disneyworld
It's not really hard to get cheap tickets and discount packages.  In fact, there are a lot of promotions offered online.  Below are some of the things that you can do to get the cheapest tickets.
If you're into a California vacation, buy a city pass for Southern California and this will allow you to get 30% off on the Disneyland tickets, Universal Studios, San Diego Zoo, and others.  The bonus is that you can buy these online in advance.  The passes are also available at the entrance of the attractions.
Shop for tickets online.  As much as possible get in advance by buying online so you can get them at lower costs.  If you buy them at the gate, the prices are higher.
If you are a member of California-based auto clubs like CSAA or AAA you can already get cheap tickets.  Simply contact the nearest office of these clubs.
Go to Disneyland on your birthday. You will automatically get free entry and free ride.  Celebrate your birthday at the world of magic! The people accompanying you will not be covered by the free entrance though. It is only for the birthday celebrator.
Look for airlines that offer free extra nights at the Disneyland Resort or at any participating hotel.  You may get coupons to make your vacation cheaper but fun.
There are also promotions offered at Disneyland Paris.
Disney World is not just for kids.  You can bring out the child in you and have fun with your kiddos!  It is for everyone!
You might also like