Cheap Hotels in Hong Kong near Disneyland
posted by: Feby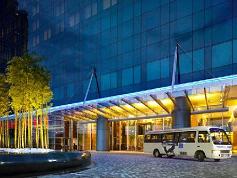 Holiday seasons are once again approaching.   It's the time to travel and spend our vacation in different parts of the world.   But of course we are not only going to plan the place that we are going to visit but also we need to check some vacation deals that includes cheap hostels or motels that we can stay in during the vacation.   Speaking of travel spots, Hong Kong is one of the densest places on earth during holidays because of its well known Disneyland and Ocean Park.   During these days we don't want to feel stressed in finding the right place to accommodate us and also we want the affordable one.  During these days you can't avail of the last minute hotel so planning the trip beforehand is really necessary.   The hotel should be affordable and also comfortable to the people who are going to stay in there, so we need to research or ask someone who have been there as a reference for the planning our trip.
Here are Some Cheap Hotels in Hong Kong near Disneyland :
Novotel City Gate. Not only that it's near Disneyland but it also a great place to stay at because of delicious food in the nearby restaurants and also it is attached to the shopping center of Hong Kong.  The room cost at about $128.
Hong Kong Sky City Marriott Hotel– They promised a very comfortable stay in this hotel.  It's just 10 minutes drive away from the tourist spots of Hong Kong.  The room rate starts at $115.
If you want the nearest hotel in Disneyland you can stay in the vicinity of Disneyland by booking a hotel in either of the two hotels: Disney's Hollywood Hotel or Hong Kong Disneyland Hotel.   These hotels are just a few walks from the main thing but it's a bit pricey.  If you don't want the hassle you can't just book your travel on one of these online travel agencies: Kayak, Orbitz, Expedia and Priceline. They will take care of everything you need on your vacation.
Enjoy your vacation!
You might also like
How to Save Money on Travel
Do you want to travel and visit places but still observing frugal living ?  Well, you can do it.  Traveling...