Best Vacation Spots in India
posted by: Feby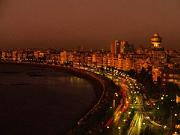 Holiday is once again here and that would mean to travel anywhere and relax. Vacation destinations would be filled with so many tourists around the world.  So, in order for you to avoid the hassle, you have to pre-plan your trip months before your planned date to arrange everything.  Well, if you haven't thought of any place to spend your vacation then I'm here to help you about that.  If you are looking for one of the best destinations, then you should try going to India.  India has it all from honeymoon spots to greatest beach resorts.  India is one of the best destinations in the world that you can visit anytime of the year.
List of the best Vacation Spots in India
Mumbai.  It is known as the land of Dreamers.  It is a melting pot of different lifestyle in India.  It boasts of the largest movie industry in the world.  The things you could do are to shop in Crawford market, visit Haji Ali Mosque and Prince of Wales Museum.
Hyderabad. If you are interested in shopping for some pearls, bidriware and saris then this place is for you.  You can visit Charminar- a huge monument, Mecca Masjid and see the scenic lake of Hussain Sagar.
Kashmir. It is known as the paradise on earth.  You can enjoy the scenic place by visiting their famous gardens:  Chashmashahi and Shalimar.  You can go hiking or trekking and be filled with aweness in Dal Lake, Gulmarg and Pahalgam.
Taj Mahal. It is known as the symbol of eternal love.  Everything about this place is just so perfect and romantic that words aren't enough to describe them.  Around the place you can visit Agra Fort, Imperial Ghost City, and Akbar's tomb.
Goa.  If you are looking for some very good beaches in India then it's the place for you.  The beach and the coastline are so awesome.  Cruise, outings, soul searching, partying and dining are the some of the things you can do in this place.
This list could go on but I have only chosen the best vacation spots based from my experience as a traveler.  If you are worrying about the home exchange in India, don't worry you can have more options to choose from and would still enjoy your vacation in there.  Enjoy life.
You might also like
Best Beach Resorts in India
Could you feel the summer heat?   Well, yes I can feel the summer heat and can actually hear the refreshing...