Best Time to Travel to Taipei
posted by: Gretchen
Visiting foreign places can be fun and educational at the same time.  You will get the chance to have a taste of its history through its historic places.  You will also experience the culture of the people there.  You will learn their way of life and how they see things.  You will have the opportunity to explore the beauty of this world which God created for us.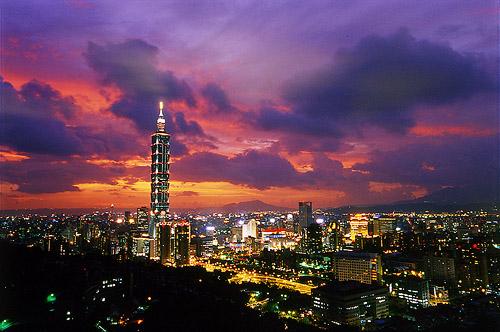 Top 10 places to visit in Taipei :
Chiang Kai-Shek Memorial Hall:  It does not only contain the memorial but the National Concert Hall and the National Theater as well.  Its architecture is modeled after the pyramid-like top of Tiantan in Beijing.
Miramar Entertainment park (shopping mall): It is a shopping and entertainment complex which features a giant Ferris wheel that lights up at night to make the Taipei skyline more romantic.
Core Pacific City (shopping mall):  This mall which was designed by Jon Jerde, the Pablo Picasso of the world of architecture is also called the Living Mall and others call it as The Great Golf Ball of Taipei.
Taipei 101 (shopping mall): It was once the tallest building in the world.  The exterior design resembles bamboo segments in which each segment is shaped like a scepter.  This mall gathers the top brands in the world to create an amazing shopping experience.
Yangmishan National Park:  This park is located in Beitou District.  It is the only national park which has a volcanic geography and hot springs.
National Palace Museum, Taipei:  It is one of the best museums in the world.  It holds the largest collection of Chinese artifacts in the world.
Shilin Night Market:  It is one of the most famous night markets in Taipei.  This is alo one of the favorite spots of tourists and even residents. The items are very affordable so you will enjoy shopping here.
Taipei Zoo:  It is the largest city zoo in Asia.  You will see here popular panda facility, bird sanctuary, the Amphibians and Reptile House, the Penguin House and others.
Maokong Tea Garden:  It is located in the southwest of Getou Mountain in Wenshan District.  It has developed its amazing sightseeing and tea tasting industry.
Shilin Guandi:  It is the first ecological garden of Taipei City.  It has Ecosystem Zone which allows you to observe all sorts of plants and insects.
Drive to Taipei to experience the wonders of the must-see and stay at the best hotels in the city. If you want you can play mahjong there and make friends with people.
Best month to visit Taipei
The best time of the year to take flights to Taipei is during the months of October to November, that is, if you are weather wise. During these months, the humidity is reduced so you will enjoy your vacation more.
May you have an amazing trip to Taipei!
You might also like