Best Places to Live in UK – United Kingdom
posted by: Gretchen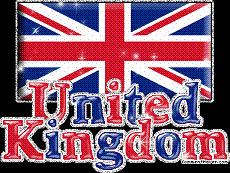 There comes a point in our lives that we want to embrace changes.  We want to try other things and sometimes other places.  We search for places where we can live in with peace of mind.  We think of living a new life abroad when we retire. Some seek for new cultural experience; others just want to be closer to nature.
If you are considering of settling down to UK or United Kingdom, I can say you have a good taste.  But if you choose to stay there for good, be prepared with the lifestyle and the cost of living.  UK has been said in the news that it's the worst place to live despite the big salary offers.  However, many Americans still move to this part of the world to live and raise their families here.  Notting Hill remains as one of the favorite places of Americans in UK.  It's all because Notting Hill is the name of the romantic movie of Hugh grant.
Best Places to Live in United Kingdom
Below is a list of the best country towns to live in England if you like wildlife and peace.
Montgomeryshire, Wales: It has an enormous area of protected land. You can breathe fresh and clean air here because it's unpolluted and very peaceful. It also contains the RSPB's Lake Vyrnwy reserve.
Highland, Scotland: It is one of the least polluted and least crowded and most peaceful parts of UK.
County Antrim, Ireland: This is the biggest wildlife secret of UK. You can find here Causeway Coast and the RSBP's Rathlin Cliffs reserve. There are also lagoons and mudflats of Belfast Lough in here.
Cumbra, England: It is the county with everything. It has no light pollution and it's really the best place for wildlife-lovers. There are also beached, rockpools, and vast coastal marshes. This is one of the best location to go if you are in UK.
I'm pretty sure that if you are a nature-lover you will find these places desirable.  Your children will also fall in love with the beauty of these places. But do not forget London because it's one of the best cities in the world where you can have great work opportunities.  If you are worried of your budget, the town of Billingham is there to rescue you as it's regarded as the cheapest place to live in UK.
Try seeing these places.  If you sense you will be having a great life in any of these places, then move and be happy.
You might also like