Highest Paid Actors and Actresses
posted by: Gretchen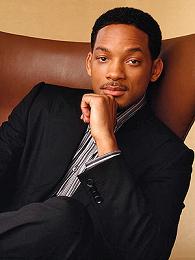 Watching movies is one of the most interesting hobbies.  A good movie will take you into different worlds.  You get to experience different emotions. Your heart will be touched.  You witness inconceivable things.  You meet your favorite characters.  You fall in love to your idol.  That's the magic of watching movies.
Have you ever wondered who the highest paid actors and actresses are?  Are your favorite actors and actresses in the list?   Let's take a look at the following list and check your favorite artists.
Top 10 Highest Paid Hollywood Movie Actors of all time
Will Smith – He has been crowned the highest paid actor with a fortune of $80 million. He is the only actor to have eight consecutive films gross over $100 million in domestic sales. This achievement marks history. Some of his best movies include Seven Pounds (2008), Hancock (2008), I am Legend (2007), The Pursuit of Happyness (2006), and I, Robot (2004).
Johnny Depp –  He has a fortune of $72 million. He is one of the most versatile actors in Hollywood. He starred in The Pirates of the Caribbean Movies, Sleepy Hollow, and From Hell.
Eddie Murphy –  He has a fortune of $55 million. Some of his popular movies are Shrek Movies, Imagine That, Dreamgirls, The Haunted Mission, and I Spy,
Mike Myers –  With his $55 million fortune he is also considered as one of the highest paid actors. Inglorious Basterds, The Love Guru, Shrek Movies, and Nobody Knows Anything are just some of his movies.
Leonardo DiCaprio –  This handsome actor has a paycheck of $45 million. You have probably seen his best movies like Titanic (now the second highest paid movie), Romeo and Juliet, Catch Me If you Can, and many more.
Bruce Willis – This actor has $41 million. His best movies are the following: Armageddon, Die Hard, Sin City, and Unbreakable.
Ben Stiller –  His paycheck is $40 million. Some of his movies are Along Came Polly, The Heartbreak Kid, Madagascar, and Duplex.
Nicolas Cage –  With a paycheck of $31 million he lands on number 8. Some of his best movies include Knowing, National Treasure Movies, Next, Kick Ass, Adaptation, City of Angels, and Astro Boy.
Will Ferrell –  He has $31 million just like Nicolas Cage. He got Wedding Crashers, Anchorman-The Legend of ron Burgundy, Old School, Blades of Glory, and Elf.
Adam Sandler –  He has a paycheck of $30 million. He starred in 50First Dates, Bedtime Stories, Don't mess with the Zohan, and Big Daddy.
Highest Paid Hollywood Actresses
Reese Witherspoon ($15-$20 Million/Movie)
Angelina Jolie ($15-$20 Million/Movie)
Cameron Diaz ($15+Million/Movie)
Nicole Kidman ($10-$15 Million/Movie)
Renee Zellweger ($10-$15 Million/Movie)
Sandra Bullock ($10-$15 Million/Movie)
Julia Roberts ($10-$15 Million/Movie)
Drew Barrymore ($10-$12 Million/Movie)
Jodie Foster ($10-$12 Million/Movie)
Halle Berry ($10 Million/Movie)
Halle Berry is also one of the highest paid black actresses.  But of course the richest actors and actresses in Hollywood can be one of the highest paid stars. As we patronize their films or movies, we keep on increasing their income but we also keep on enriching the collection of knowledge we learned from their movies.  Enjoy the world of movies!
You might also like
How to Date with No Money
Having no money comes with many difficulties.  You are deprived of many things and experiences.  You...