How to Get SSS ID Card – Philippines
posted by: Rio Dianne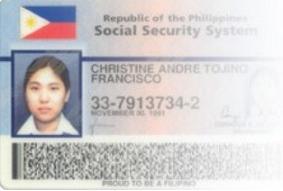 One of the valid identification cards that is accepted in many bank or government transactions is the Social Security System (SSS) ID. However, many people are still confused and unaware on how they can apply for the ID card.  If you are one of them, then you are lucky as in this article, we'll tell you how to get SSS ID card in the Philippines. Do so by reading the guide below.
SSS ID Card Application
All active SSS contributors and pensioners may actually apply for the ID by doing the following:
Download the E6 Application Form online via the SSS website. Fill out the form with necessary information and make sure that you sign it. The employee or the employer's ID number is not necessarily a required field.  If you do not wish to download the form, you can go to the SSS Main Office in Diliman for application. Other SSS branches also offer ID issuance.
Gather other requirements needed for application such as original and photocopy of any of the following IDs – passport, PRC License, Seaman's book. Other accepted IDs include driver's license, NBI clearance, Voter's ID, TIN ID, etc.
Once you've reached the SSS office, proceed to the assigned counter where you can submit your form for verification and validation. Personal data will be obtained as well as fingerprints, photo capture, and signature.
How Long is the Card Application?
You need to wait for other instructions in the counter assigned. But generally, releasing of the ID is not done instantly. The ID will be mailed to you within a month prior to application. If it has not been delivered in a month, you can proceed to the SSS branch for inquiry.
How Much is the Issuance of SSS ID?
Apparently, the card application is free for first-time applicants. In the case where your card is damaged, lost, or you want to change any information on the card, you may have to pay a certain cost for replacement fee. For more information and status of your application, you can call their hotline number at (632) 9206401.
You might also like