List of Official Philippine Holidays 2012
posted by: Feby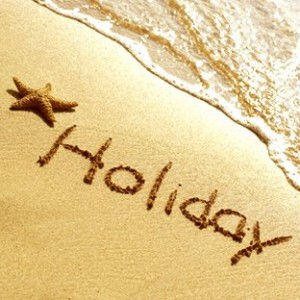 Are you a kind of person who usually makes plan ahead of time? Do you follow your planner most of the time? If you are this kind of person then this article is really made just for you. Why? Because in this article you can plan your vacation leaves and holidays whole year round by reading the list of official Philippine Holidays of 2012 below.
I don't want to waste much of your time, so here is the list of official Philippine holidays in 2012:
FOR THE REGULAR HOLIDAYS:
January 1st                                 New Year's Day
April 5th                                      Maundy Thursday
April 6th                                      Good Friday
April 9th                                      Araw ng Kagitingan
May 1st                                          Labor Day
June 12th                                     Independence Day
August 27th                                National Heroes Day
November 30th                         Bonifacio Day
December 25th                          Christmas Day
December 30th                          Rizal Day
FOR SPECIAL NON-WORKING HOLIDAYS
January 23rd                              Chinese New Year
August 21st                                  Ninoy Aquino Day
November 1st                             All Saints Day
November 2nd                           Add'l special non working day
December 31st                           Last Day of the Year]
FOR ALL SCHOOLS SPECIAL HOLIDAY
 February 25th                          EDSA REVOLUTION ANNIVERSARY
Edul Adha and Eid'l Fitr are considered as regular holidays now in the Philippines. However, the exact date of the celebration has not been released by the National Commission on Muslim Filipinos (NCMF) yet. These holidays are based from the Islamic calendar and some calculations made by the head of Muslims.
Some special non working holidays that fall on November 2nd and December 31st are made to consider the situation of our fellow Filipinos who travel to and from different regions of thePhilippines to observe these holidays.
You might also like