How to Use Blood Glucose Meter
posted by: Rio Dianne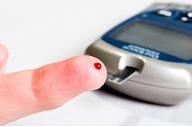 Apart from lifestyle modifications and exercise, another part of the treatment for patients with diabetes is to monitor their blood glucose levels as these levels are essential to them in taking control of their health.  Either low levels (hypoglycemia) or high levels (hyperglycemia) can make a profound difference in a person affected with the illness.  To find out if your blood sugar level is in the normal range, of course you need to make use of blood glucose meter.  Nowadays, a variety of these meters are widely available in the market and each of them comes in different price. There is even a talking blood glucose meter available form different suppliers.  But most meters are expected to perform 100 percent accuracy in reading.  Trying to manage your glucose levels in the blood?  Below is an article about some of the tips on how to use this sugar level measuring device.
How to Use Blood Glucose Meter
Though not all meters are the same, the best way to do if you don't have any idea regarding the usage of the device is to seek help from your doctor or to an educator. You can also ask training on how to interpret results correctly.  But there are some general guides on how to use them to test your blood sugar levels.  Here's how to use it.
Wash your hands with soap and water and clean the area completely.
Insert a new lancet on the lancing device and then prepare the blood glucose meter and the test strips.
Pick the fingertip with a lancet and then hold the hand down and collect a small drop of blood from the pricked fingertips and catch it with the test strip.
Follow the guidelines on how to insert the test strip on the self blood glucose monitoring device and wait for the result to be displayed.
Review the instructions on your kit to make sure that your get an appropriate reading when trying to monitor the glucose in your blood.  Moreover, with the number of supplies to help you do this, you should take a look further by asking help from a lot of sources on how to find the best diabetes kit to help you with. As for me, I'm using Bayer blood glucose meter for my father.  Hope this has helped!
You might also like