Breast Enhancement Pills Side Effects
posted by: Gretchen
There are many products and services that promise favorable results when it comes to enhancement of physical appearance.  You can take pills or undergo a surgery.  But then ther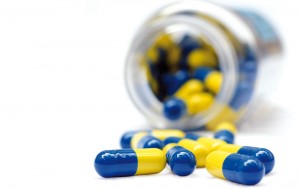 e are downsides or side effects of any method that you choose.  Every method comes with risks and complications. The question is, "Do they work?"That is why you need to be cautious.  There are a lot of reviews that you can use as references.  They could help you decide over a method that you plan to try.
In this post we are going to talk about some common side effects of taking breast enhancement pills.  Take a careful look at the following:
Side Effects of Breast Enhancement Pills
Some of the many reviews I encountered about taking pills to enhance breasts say that they are not effective at all and that they contain nothing.  You are just taking empty pills.
It is unsafe to take these pills because of the estrogen that may be found in them.
If the pills contain estrogen, it is harmful to health because estrogen stimulates the growth of tissue in the uterus which can promote uterine cancer.  This is the reason why birth control or contraceptive pills do have progesterone to counter estrogen's effects on the uterus.
For herbs like Saw Palmetto which is known to treat urinary symptoms has been noted to slow blood clotting so it should not be used before or after surgery.  It may also reduce the effectiveness of oral contraceptives.
Another herb called Wild Yam is not advisable for use by pregnant or nursing women or those who use contraceptive pills, including those with hormone sensitive cancers.
Hops may have an effect in the metabolism of prescription drugs in the liver.
Before you try taking pills to make your boobs larger, you need to take precautions. Know the adverse effects and problems that you may encounter. Don't just focus on the benefits that you may get.  In some instances, natural supplements don't even work. They only lead you to frustration and depression.  But you can try those with names like GNC brand and check if it's available at Walmart or any other stores near your place.
You might also like
What Stunts Breast Growth
Breast development starts at the time a woman reaches her puberty stage. With the appropriate hormones,...