How to Cheat Plant vs. Zombies Using Cheat Engine
posted by: Gretchen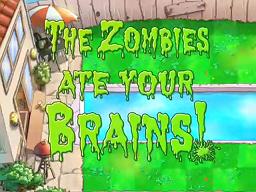 he Zombies ate your brains! Do you hate to see this on your screen?  We are on the same boat!  I kill them with all my might so they won't get the chance to get near my plants most especially eat my brain.  I am a certified Plants vs. Zombies addict.  I spend much of my free time playing this game. There are many Pop Cap games available online but this is my ultimate favorite.
Plants vs. Zombies is a very challenging yet interesting computer game.  All you have to do is plant various kinds of plant.  Your main goal is to protect them from zombies.  Your plants serve as your defense.  They shoot and kill approaching zombies. The more plants you have, the stronger your defense is. Each plant costs a certain amount of sunlight which you get from clicking each sun that falls down.  Moreover, you need to plant sunflowers as they produce sun. Be careful because the zombies do have tricks.
Your second goal is to earn coins. You get coins everytime you kill zombies. When you reach a certain level, you will be able to pick a marigold plant that produces coins.  You will need coins to upgrade your defense.
Now the challenge lies on how you make your defense stronger without planting sunflowers.  Sunflowers do not shoot but only produce sun.  Is it possible? Well, yes!  You can cheat the sun credits. Cheating will also make it easier for you to go higher levels.
How to cheat Plants vs. Zombies
Follow the steps below to guide you:
Download cheat engine 5.5 and install it on your pc.
Open it and start the game. Pause it.
Go to cheat engine. Click on the icon below "File." You will see Process List.
Scroll it down until you see 00000CEC-popcapgame1.exe. Click it.
Go back to the game. Get the value of sun. For example, the value is 50.
Go back to cheat engine and type 50 in the Hex box. Then click First Scan.
After scanning, go back to the game and play and make sure you will change the value. From 50 to 25 or 75. Then click Next Scan.
After scanning, you will see the address and value at the upper left side of cheat engine. Double click it.
You will see the value below memory view. Double click it and enter the desired value. For example, you want to change it to 9999.
Click ok and freeze the value by clicking the box below the word frozen. That's it!
Hope this guide helps. -:)
You might also like
How to Clean Monitor Screen
So, are your flat screen monitors or LCD monitors bugging you with fingerprints and smudges?  That happens...