Low Fat Low Carb Diet Foods – Low Carbohydrates To Lose Weight
posted by: Feby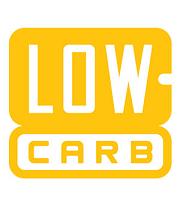 Losing weight is never an easy thing to do.   It needs determination and long term goal to be successful in a dieting world.   I have observed some people overdoing it through crush diets or even yo-yo diet.   It is important to set our goals first.   That goal should be attainable at first to avoid frustrations in the long run.   When we talk about dieting it's not about not eating or starving our hungry stomachs but it's about eating the right food to lose weight.   It's also about thinking all the good benefits when you have a healthy and slim body.   It's about looking great and being attractive to the opposite ex. We should also remember that the food we eat has something to do with attaining the right weight that we want. So what's the right food to lose weight or to maintain your ideal weight?  Do low fat-low carbohydrates (carb) diet foods really work?
One of the most popular diet plans in the world is the south beach diet. It is a low fat diet popularized by cardiologist Agatston and dietician Almon to prevent heart disease.   It is the opposite of the Atkins diet wherein it emphasizes the low carb diet to lose weight.   However, South beach Diet is observed to be the most difficult diet plans to stick with.
Whatever your diet plan is be sure you don't overdo it. It is also important to eat low calorie food or you can use carb counter to watch your food intake. You can stick to low fat or low carb snacks or meals to help you have the body that you want.  Here's a list of low calorie food that you can try:
Vegetables like broccoli, Brussels sprouts, beans runner and mung, lettuce, cabbage, cucumber, bitter gourd (ampalaya), and etc.
Fish
Fruits
Light yogurt
Cereal
Wheat bread
These low calorie food should also be accompanied by exercise. We need a total lifestyle change if we want to look good and healthy.
You might also like