How to Cook Cheesy Macaroni / Mac and Cheese Recipe / Ingredients
posted by: Feby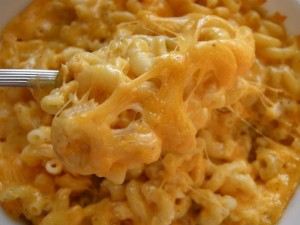 Milk and cheese are rich in calcium, protein, zinc and vitamin A. The nutrients you can find in cheese and milk are essential to have a healthy body and bones for young kids. So feeding your children with cheese and milk based recipes are really great for their growing years.
In regard with this, I am going to share one recipe that uses milk and cheese as its ingredients. Let's learn how to cook cheesy macaroni or the so called Mac and cheese recipe. This is a no bake version of this dish, so it is a lot easier compared to baked ones. Read on and learn how to make this delicious Mac and cheese recipe.
Cheesy Macaroni ingredients that you need to prepare:
¼ kg of macaroni elbow
¼ kg of ground beef
150 grams of quick melt cheese, grated
2 cloves of garlic, minced
1 small white onion, minced
Butter
1 pouch of sweet spaghetti sauce
¼ cup of evaporated milk
Water
Salt
Pepper
Below are the cooking instructions you need to do on how to cook cheesy macaroni:
Heat a large saucepan and melt butter. Sauté onion and garlic until soft. Add the ground beef and elbow macaroni. Season with salt and pepper. Stir for few minutes.
Pour spaghetti sauce and simmer for about 5 minutes. Add two cups of water. Let it boil and cook until the macaroni is almost done.
Add milk and cheese. Simmer and stir it occasionally until the cheese melts. Blend well and continue to cook until the sauce is thick and almost dry.
Remove from heat and serve warm.
You can involve your kids in preparing this dish. You don't only teach them the right food to eat but you are also making a quality time with them. Kids always love to be involved in everything.
You might also like