How to Speed Up Mozilla Firefox : Tweaks to Increase Page Loading Speed
posted by: Dennis Aguilar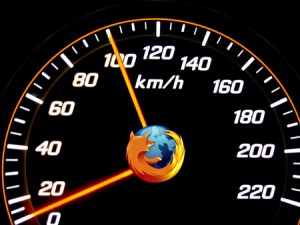 For the past few weeks i had experienced a very slow pldt internet connection. My pldt internet connection went down to 0.7 mb downloading speed and the uploading speed was just 0.15 mb.  It was really terrible and watching a 5 minutes youtube video took almost 30 minutes to fully download and play on my mozilla firefox and took about 50 minutes when i was using internet explorer.   And there were times that i can't opened some sites like facebook and "Network Timeout" was displaying on my mozilla firefox or internet explorer browser.
Tweaks to speed up Mozilla Firefox
I was really upset because it was almost 3 weeks of very slow internet connection speed.  So i decided to look for some tweaks on how to speed up mozilla firefox.  When i did some tweaks on my mozilla firefox browser, i noticed that the loading time of the sites bacame faster.  The 30 minutes loading time of youtube video went down to approximately 15 minutes. So i was able to speed up my mozilla firefox browser by up to 50%.  And also i was able to open my facebook account and most of the sites without encountering "Network Timeout" error message.  I also tried to speed-up my internet explorer.  However, when i did the config setting it seems that the page loading times on my internet explorer 8 only increased to just about 10 to 15 percent.  So, i recommend you to just use mozilla firefox instead of Internet Explorer.  If you have slow internet connection or just want to further increase the loading time speed, here are some config setting on how to speed up your mozilla firefox.
1.  Open you mozilla firefox and type ""about:config" in the address bar. Then type this keyword "network.http" on the "Filter:"  textbox.  Once you typed it, look for the following entries below.
network.http.keep-alive
network.http.proxy.pipelining
network.http.pipelining
network.http.pipelining.maxrequests
2. Now we have to change the values to:
network.http.keep-alive  >>  true
network.http.proxy.pipelining  >>  true
network.http.pipelining  >>  true
network.http.pipelining.maxrequests  >>  8
What is Pipelining ?

Notice that most of the config settings has to do with  the pipelining.  What is Pipelining anyway?  Pipelining is a technique of sending out multiple HTTP requests to the web server then downloading and assembling different parts of a web page to your browser resulting in dramatic increase of speed in page loading times.  Normally HTTP requests are issued sequentially that can result in significant delay of the page loading times.
3. Restart your Mozilla Firefox.
Once you finish all of the above config setting, you should now experience about 40 to 50 percent increase in web pages loading times.
Another Tip to Speed Up Mozilla Firefox
Finally, one last tip to increase the speed of your firefox is by using FasterFox Mozilla Add-on.  This FasterFox add-on will help you to tweak your mozilla browser easily.  Just install it and your done.
You might also like
Globe Wimax Review
One of the best wireless broadband internet providers in the Philippines includes Globe Telecom. It offers...