This Kid Has a Future – "Do You Know Why We Are Poor? Because You Are Not Saving Money" Lol
posted by: Dennis Aguilar
I have just stumpled upon the video of this little girl. She is so funny. Hahaha… This girl might become very rich in the future because she knows the importance of saving money at a very very young age. I don't know the reason why she was crying in the video but it seemed like the little girl was worrying about his upcoming birthday.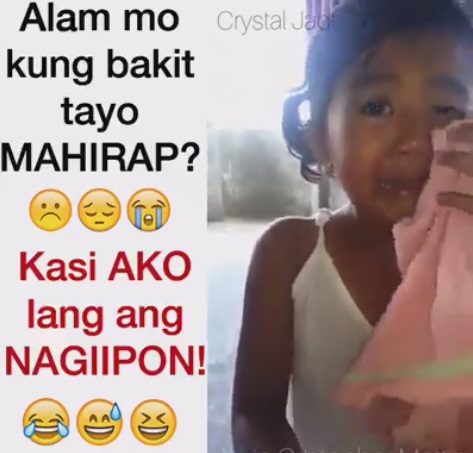 In the video, Her mom asked her why she is saving money. The girl said Im saving money because I want to buy a cake for my birthday. The mom replied, "why are you saving money? I can afford to buy you a cake." The little replied again, "Do you know why we are poor? because Im the only one who is saving money". Hahaha.. Surely, this kid has a future. Watch the video below.
"Alam mo kung bakit ako nag iipon? para may pambili ako ng cake"

"Alam mo kung bakit tayo mahirap? kasi ako lang ang nag iipon"
Hahaha.. Good Job little girl, save money for your future.
You might also like
How to Save Money Wisely
Saving wisely is one of my weaknesses. I wanna learn too how to save money wisely. As I grow older, I...

How to Date a Rich Girl
We often hear people say that all is fair in love and war.  In the magical world of love, a princess...