30-Foot Giant Squid Found in Cantabria Beach Spain (Video)
posted by: Dennis Aguilar
It's real and not photoshoped. This giant squid washed ashore at Cantabria beach in spain.  The sea monster measures 30 foot or 9-metre, weighs 400 pounds.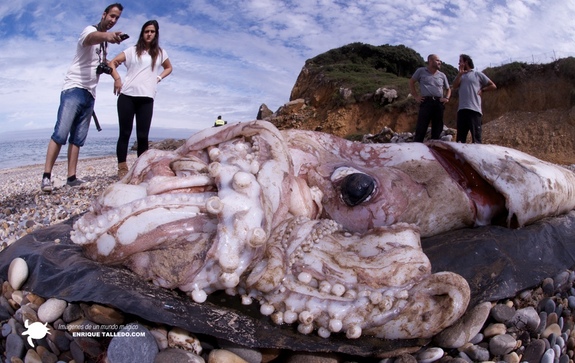 The giant squid is terrifying even it is already dead because it has one big eye.
According to some obervers, this giant squid belongs to Architeuthis dux species which is the largest invertebrate in the world.
The giant squid was transferred by the Authorities at the Maritime Museum of Cantabria and will be cleaned and preserved for studies.
Watch the video of the 30-foot Giant Squid below.
You might also like