Youngest Billionaire in the World
posted by: Rio Dianne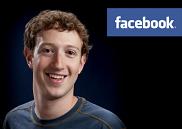 I wanna be a billionaire so freakin' bad/ Buy all of the things I never had/ I wanna be on the cover of Forbes magazine… and the song goes on.  Most people would really want the lyrics of that song to come to life while some have already achieved it and what's most amazing is that they're already a millionaire/ billionaire at even a young age.  Whew, it makes me so jealous! So, are you wondering who the youngest billionaire in the world is?!?  Well, if you'd like to know read the entire article below.
Mark Zuckerberg – the Youngest Billionaire in the World
In 2008, according to Forbes magazine, the world's youngest billionaire belonged to Mark Elliot Zuckerberg. The 23-year old billionaire that time still continues to be a part of the hundreds of multi-millionaire in the world now that he is 26.  So, who wouldn't know Mark Zuckerberg?!?
Mark Zuckerberg was born in May 14, 1984.  This world's youngest billionaire once told that he used to love hacking and creating his own programs even when he was young. This guy reached the peak when he discovered the social networking site – Facebook in 2004 while he was in his dorm at Harvard University.  Facebook is now the most favorite social networking site by so many people all over the world which is accounted to have atleast 500 million users. He is now the CEO of Facebook and he runs the network along with his other roommates Dustin Moskovits, Chris Hughes, and Andrew McCollum. He's reported to have an estimate net worth of $12.5 billion.
Other names making a name in the top young billionaires circle are Hind Hariri of Lebanon and Prince Albert von Thurn und Taxis of Germany. But what differentiates Mark Zuckerberg from these two is the fact that the latter is a self-made billionaire and didn't just inherit the lump sum of money.
You might also like
When Did Facebook Start
One of the most popular social networking sites is Facebook.  It has more than 200 million active users...

How to Cook Spaghetti
Maybe you also notice like what I always do that when you go and attend different occasions especially...